Support the Delingpod's existence! by joining James' Locals: https://jamesdelingpole.locals.com/
Truth Seeker, Code Breaker and Peacemaker Ole 'Arjuna' Dammegard, awarded the Prague Peace Prize, and adopted by the Apache Nation (given the Native Indian name Wiyakpayela Wanzi, meaning Bright One) is an author, International speaker, former journalist, musician (2 solo albums), composer (TV, and a short film), coach, artist, inventor and investigator, who has dedicated the last 40 years to researching many of the global conspiracies.
Freedom isn't free - James needs your support to continue creating The Delingpod. There are many ways you can show your support to James:
Join the James Delingpole Community as a paid supporter at: jamesdelingpole.locals.com
Support James monthly at: subscribestar.com/jamesdelingpole
Support James' Writing at: substack.com/jamesdelingpole
Buy James a Coffee at: buymeacoffee.com/jamesdelingpole
Find full episodes of The Delingpod for free (and leave a 5-star rating) on:
Apple Podcasts: https://podcasts.apple.com/gb/podcast/the-delingpod-the-james-delingpole-podcast/id1449753062
Spotify: https://open.spotify.com/show/7bdfnyRzzeQsAZQ6OT9e7G?si=a21dc71c7a144f48
Podbean: delingpole.podbean.com
Odysee: https://odysee.com/@JamesDelingpoleChannel:0
Rumble: https://rumble.com/user/JamesDelingpole
BitChute: https://www.bitchute.com/channel/Zxu5yMwNWTbs/
YouTube: https://www.youtube.com/c/TheJamesDelingpoleChannel
Follow James on Social Media:
Twitter: twitter.com/jamesdelingpole
Instagram: instagram.com/delingpodclips
GETTR: gettr.com/jamesdelingpole
Telegram: https://t.me/+dAx_7JX7WQlwYzVk
Comments
(3)
To leave or reply to comments, please download free Podbean or

Can not believe you cut this at the shoe part.

This guy was credible until he went down the Q road with Diana and Kennedy Jr. No way, totally down the wrong rabbit holes.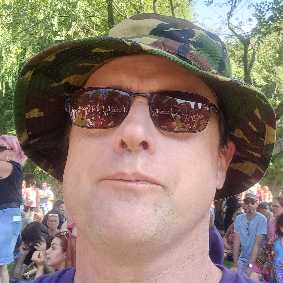 I stuck the last echo ridden episode out. Ole is always worth a listen, even with such bad quality. 😎👍⚖